Nancy M. Doda, Ph.D.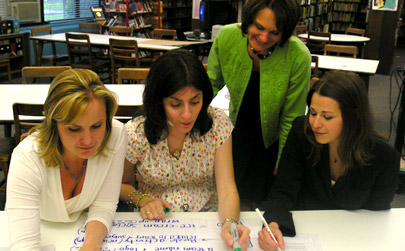 Nancy Doda is an internationally renowned speaker, workshop leader and author. Regarded as one of the world's foremost experts on middle grades education, she has devoted much of her career to improving middle grades education. Nancy began her career in 1974 as a middle school Language Arts teacher in an exemplary middle school in Florida where she launched her career as an advocate for young adolescents. While teaching, she completed her Masters and Ph.D. in Curriculum and Instruction and Teacher Education at the University of Florida, Gainesville, and began conducting workshops for educators while teaching. During those seminal years, she authored a regular column for the Middle School Journal, entitled, "Teacher to Teacher", which became an NMSA best-selling monograph. Her service to middle school education has also included 5 years as a member of the NMSA (now AMLE) Board. Today, she serves as a charter member of the National Forum to Accelerate Middle Grades Reform. She has received outstanding educator and service awards from the Virginia Middle School Association, New England League of Middle Schools (NELMS), and Connecticut Association of Secondary Schools. In 2001, she was awarded the National Middle School Association's most prestigious John H. Lounsbury award. She has authored numerous articles, tapes, and books. Her most recent publication is entitled Transforming ourselves: Transforming schools (NMSA, 2002)
Since then, she has worked as a professional development consultant with middle school educators in all 50 states, Canada, Europe and the Far East.
In recent years, while Nancy continues to address large groups, and offer traditional workshops, she frequently works directly with school staff (eg; teachers and administrators) customizing professional development to address curricula and instructional improvement. The focus of this recent work has been on achieving powerful student learning through superior curriculum design and development, empowering students as a central focus of powerful learning, and coaching teachers in the design and implementation of student-centered instruction.
Partners in Education:
---
Jill Spencer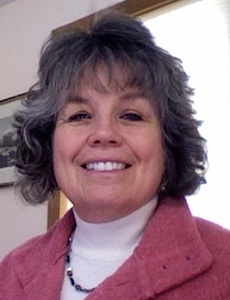 High energy and student-tested strategies that can be applied across the curriculum are the hallmarks of Jill's workshops. Jill actively involves her audience in her sessions ensuring they leave with a good sense of how strategies can be applied in different situations. She is passionate about creating learning environments for students that capture their interests, take advantage of their energy, and help them develop the skills and knowledge they need to be successful. An early advocate for incorporating digital learning in curriculum and instruction, she served on the Maine Learning Technology Initiative (MLTI) Design Team (one to one computing for all Maine 7th & 8th graders) and on its Advisory Board.
A former teacher, she now works internationally with educators in the areas of literacy, leadership, effective instructional practices including technology integration and differentiation, and curriculum development. She is also Co-Director of the Middle Level Education Institute held in Maine each summer.
An avid blogger, she writes about exemplary teaming practices at Teaming Rocks! and is a contributor to the Bright Futures blog.
She is also the author of Everyone's Invited! Interactive Strategies That Engage Young Adolescents, Teaming Rocks! Collaborate in Powerful Ways to Ensure Student Success, and Ten Differentiation Strategies for Building Prior Knowledge. Her articles have appeared in publications from NASSP, NAESP, AMLE, and MAMLE and her website, listed below, has links to examples of her handouts, pictures from her sessions, comments from participants, and examples of her workshops.
For more information, please e-mail Teacher to Teacher directly.
---
Mark Springer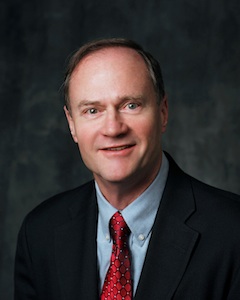 After graduating from Haverford College, Mark Springer earned his M.A.T. from the University of Chicago and then began a 35-year career teaching at Radnor Middle School in Wayne, PA. Early in his career, Mark developed and taught courses in interdisciplinary humanities, creative writing, and American Studies. He also codirected the school's gifted program for six years before cocreating the award-winning WATERSHED Program, which he taught for 12 years. In 1998, Mark designed the Soundings Program, an integrative and democratic curriculum for 8th graders. He implemented this curriculum until retiring from the classroom in 2010.
The author of many articles on integrative studies, Mark has written two books about WATERSHED and another called Soundings: A Democratic Student-Centered Education. He regularly presents nationally and internationally on middle-level philosophy, integrated curriculum development, differentiation, authentic assessment, and active learning strategies. He has served on policy committees for AMLE (formerly NMSA); as a Teacher Trustee on the AMLE board; and as a member of the 2010 writing team that revised This We Believe: Keys to Educating Young Adolescents, AMLE's signature position paper. In addition to other honors, he was a 2001 top ten finalist for the National Teachers' Hall of Fame and, in 2004, he received AMLE's first ever Distinguished Educator Award.
Mark now develops project-based curricula and continues to serve as a consultant for schools across the United States and around the world.
For more information, please e-mail Teacher to Teacher directly.
---
Chris Toy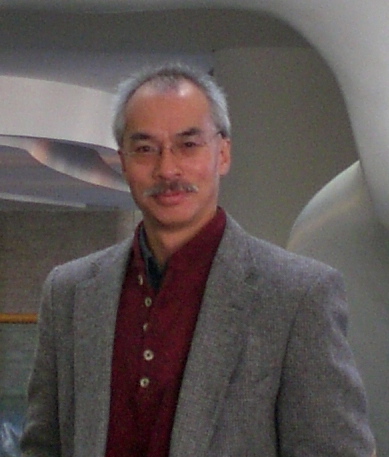 Chris has worked internationally with dozens of school districts, hundreds of schools, and thousands of educators providing exceptional workshops on leadership, teaching, and learning resulting in greater student engagement and academic achievement. If you are searching for professional development that actively engages participants through modeling best practices, provides time for meaningful interaction and reflection, and creates relevance through adaptation, transfer, and application of useful strategies and tools,
30+ years as a teacher, principal, university instructor, consultant, presenter, cooking instructor, and writer.
Collaborations with EARCOS in Asia, NMSA & NELMS in the US and Canada, MAMLE and Maine DOE.
Certified Apple Professional Development Consultant in North America and Asia.
Articles published by NASSP, NAESP, NMSA, Meridian Journal, MiddleWeb
Interactive style reflects belief that teachers and leaders must model what they expect from students, colleagues and faculties.
For more information, please e-mail Teacher to Teacher directly.